Valdemar Phoenix - flamenco accompanist - solo interpreter and flamenco composer/arranger - teacher
Musical Director of Lucia & Valdemar - Flamenco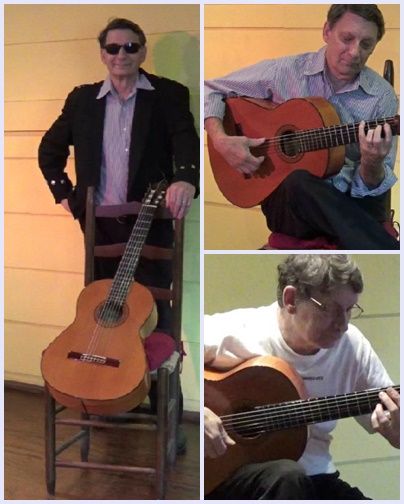 Valdemar's  music is a contemporary expression of a very traditional sound. He is also an accompanist of the flamenco dance, and the song (cante), which is the essence of the art.
He has taught numerous flamenco guitar students in the Houston area, many of whom have gone on to work with other flamenco groups. He also developed and taught the History of the Modern Guitar at the music department of the University of Houston-Downtown.
With his wife and partner, Lucia, he has recorded 3 CDs and one full-length performance video, and was co-founder of the Houston Society of Flamenco Arts, which produced Houston's only ongoing flamenco concert series from 1983 through 2009.
His current project is co-producing the house concert series with Lucia at their home studio.
Email Val for class info or to hire him for your event.