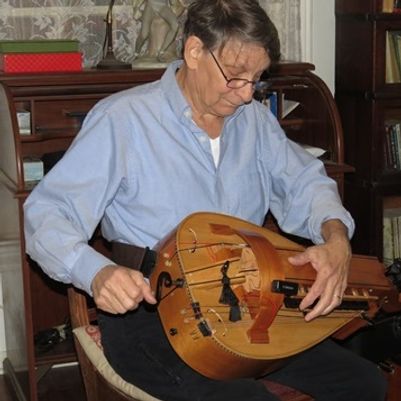 How I Became  a Zanfonista or Hurdy Gurdy Player
Around 2006, I had been playing flamenco guitar for a very long time. However, I was looking for an additional genre to explore as a way to expand my musicality. I was researching other forms of Spanish music when I came across a very interesting track by Carlos Nunez. It was a piece by maestro flamenco guitarist Sabicas. In this piece, Sabicas was playing Spanish Celtic themes and Nunez actually incorporated a 1939 Sabicas track into his 21st Century mix. . I had been playing one of Sabicas' arrangements of these themes for years. In my mind, the connection was instantly made.
Lucia and I immediately discovered other great groups like Milladoiro and Luar Na Lubre to name a few, and we felt that this was the genre we had been looking for. We formed a Spanish Celtic group, Celt Iberia, acquired repertoire, and began playing at regional Celtic festivals.
It was at one of these festivals that I saw my first hurdy gurdy in person. I was fascinated, and said, like so many others, 'I have got to have one of those!"
I put the word out to my guitar luthier friends, asking if anyone would be interested in trying his hand at constructing a simple gurdy. One of them took up the challenge, and I soon had a very basic hurdy gurdy (zanfona, in Spanish) to work with.
Having played piano and accordion as a youngster helped me understand the basic functions of the zanfona. We specialized in the music of Galicia and Asturias, and we included the zanfona in our Celt Iberia shows.
We also do programs with the theme "North and South" in which we do both the flamenco of Southern Spain and the Celtic of the North of Spain.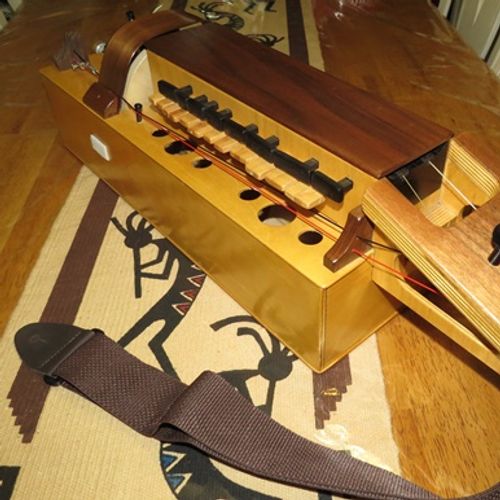 Say hello to Zoe, my first zanfona, built by Doug Lee, my flamenco guitar student and master woodworker. (Note: he is not a professional gurdy builder.) This was a 'proof of concept' project, to see how we could use the gurdy in our repertoire. It worked well enough that we included it in a track on our Celtic Connection CD. Zoe is now retired.
This is my 2014 gurdy by maker George Leverette of
https://www.altarwind.com/  I call it Zeus. It is a custom model, based on Leverette's  Moncur design. It is a traditional Galician zanfona design, with three melody strings in C/G tuning. It has both tenor and bass drones. It has a 'dog' bridge on the trompette, although this is typically not used in the Spanish hurdy gurdy 'school.'
I still specialize in the traditional Spanish Celtic themes, but am expanding my repertoire to include traditional French and Italian repertoire, and some very non-traditional projects of my own.